Watch out for Sunburns in the Next Mustang!
The New Year starts with a big surprise for fans of the Ford Mustang.
If you like the feeling of open-top motoring but don't necessarily want to buy a convertible, the next generation of the iconic pony car might have exactly the thing you need.
As you can see on the images posted here, Ford recently filed for a patent on a new "vehicle roof bow" that could be applied to the Mustang.
Essentially, the conventional top is replaced with a small, bow-shaped panel that arches over the cabin and separates the gigantic windshield—which extends to the front seats—from the rear window, turning the car into a rolling solarium.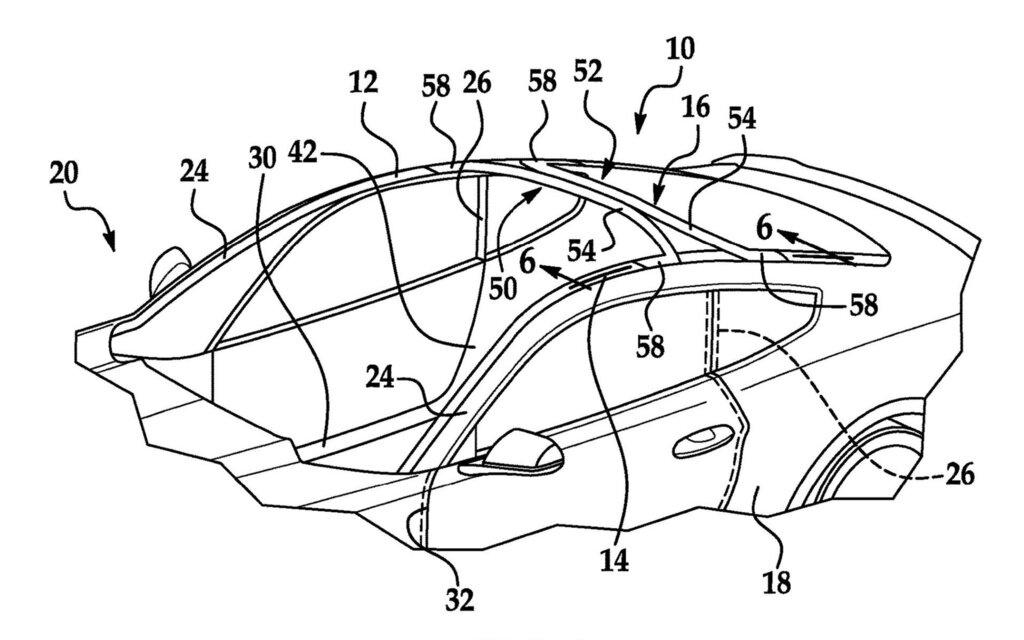 We don't know how Ford plans to preserve the rigidity of the structure, but as far as we can tell the roof pillars don't seem to change much.
Will the company have the guts to incorporate this spectacular windshield-and-top combination into the next Mustang—or any other vehicle, for that matter? That remains to be seen. Engineers will need to perform quite a few tests to validate stiffness, safety, solar protection and noise insulation before the concept makes it to production.
This is not unprecedented, mind you. Tesla pulled off a similar trick with the Model X, which features the largest panoramic windshield in the industry.