Is the Ford Mustang Mach 1 Coming Back?
When Ford shocked the world and particularly hardcore Mustang enthusiasts with the launch of the all-electric Mustang Mach-E on November 17, it hinted at a whole new family of models based on the iconic pony car.
More body styles, more variants, more special editions—that's what we will see when the next generation arrives in 2021, featuring a new modular platform.
But the fact of the matter is that the use of the "Mach" name for this new battery-powered crossover doesn't sit well with purists. In fact, a petition was launched to force the company to change it to something else, thus preserving the legacy of the famed Mustang Mach 1.
Well, guess what? Rumour has it that the latter could make a comeback in about two years as a new mid-range performance Mustang replacing the current Bullitt.
Heck, according to Torque News, "a source has confirmed that this is not a rumor, but a fact."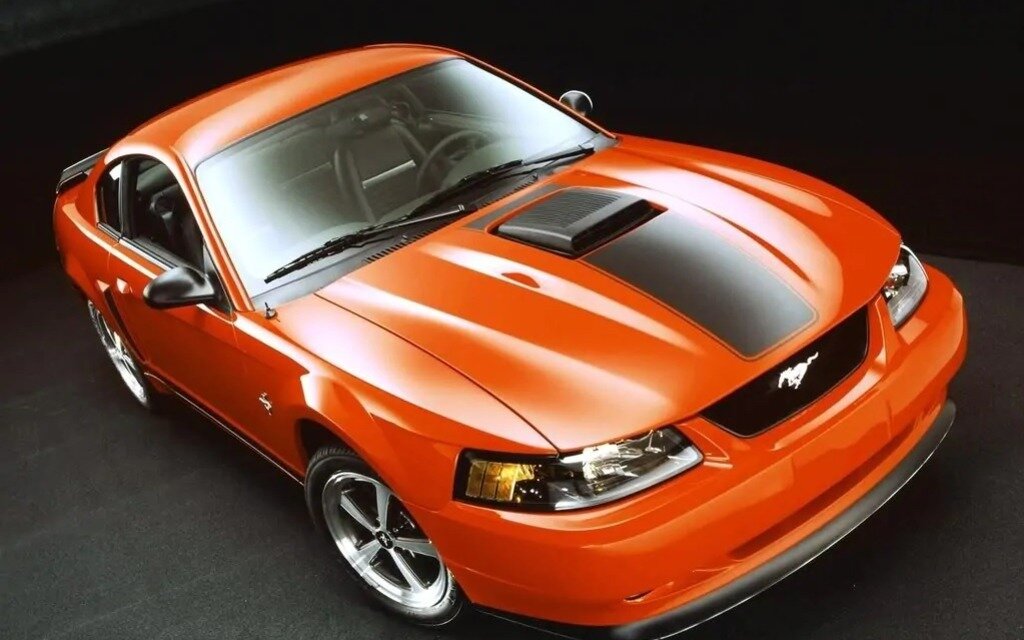 The Ford Mustang Mach 1 was originally produced from 1968-1978 and the automaker brought it back to life in 2003-2004 (pictured above) for the fourth-generation's swan song.
If it does make another comeback, expect a slight power increase over the Mustang GT (460 hp) and maybe even the Bullitt (480 hp), Torque News predicts. Somewhere close to 500 hp would further close the gap with the Mustang Shelby GT350, which is rated at 526 hp.
In all likelihood, the new Mach 1 would also stand out from the Bullitt by offering with more colour options and extra badging—and of course we're hoping to see a black shaker hood and scoop along with black stripes on the sides and a black spoiler in the rear.
Does that sound good to you? Good enough to forgive Ford for launching a Mach-E crossover?