2020 Chevrolet Bolt EV Offers More Range, Now Only Trails Tesla
Seeing newer rivals hit the market with superior range, General Motors looked to do something about it.
The Chevrolet Bolt EV set a benchmark for affordable electric vehicles with 383 kilometres of range on a full charge when it debuted a few of years ago. Now, for 2020, the automaker is increasing that number up to 417 kilometres, based on ratings by the U.S. Environmental Protection Agency (EPA).
If you're familiar with electric vehicles, you can appreciate what GM just did to the competition here. The new Bolt EV narrowly beats the Hyundai Kona Electric (415 km) while moving ahead of the freshly introduced Kia Niro EV and third-generation Kia Soul EV (383 km). It also trumps the Standard Range version of the Tesla Model 3 (386 km), but still trails the latter's Long Range and Performance versions (499 km).
Other competitors will be launched over the next 12 months that might surpass the 2020 Bolt EV's range, mind you. We're specifically thinking about the Volkswagen ID.3, which will make its global debut at the Frankfurt Auto Show on September 10.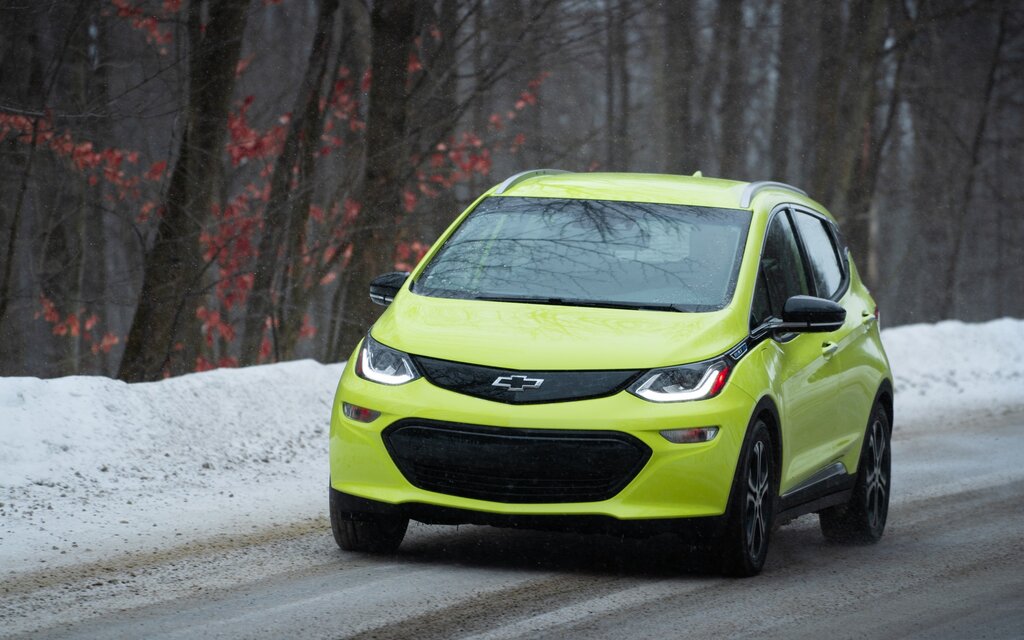 But how exactly did GM engineers achieved this notable range increase?
They didn't even need to change the physical battery pack or the way it is integrated into the vehicle structure. They simply went back to the lab and improved the energy of the cell electrodes by making small but impactful changes to the cell chemistry. The battery is now rated at 66 kWh instead of 60 kWh.
The rest of the powertrain remains identical. In fact, the only other update to the 2020 Chevrolet Bolt EV is the addition of two new exterior colours: Cayenne Orange Metallic and Oasis Blue.
Canadian pricing will be announced closer to the car's arrival in dealerships later this year.