This is the New 2020 BMW 8 Series Gran Coupe
The BMW 8 Series lineup is now complete with the launch of the 2020 8 Series Gran Coupe. Following the Coupe, Cabriolet and M8 variants, this four-door grand tourer will be available exclusively in all-wheel drive M850i xDrive version when it goes on sale in Canada in September.
Unique Design From the A-pillars Back
The new BMW 8 Series Gran Coupe is 9.0 inches longer, 1.2 inches wider and 2.2 inches taller than the 8 Series Coupe while the wheelbase is 7.9 inches longer. It also has the widest rear track (65.8 inches) of any BMW automobile.
These proportions not only give the Gran Coupe a muscular stance, but also increase interior space. Front head room increases by 0.2 inches, while rear headroom is up by 3.4 inches. Rear legroom increases by a substantial 7.1 inches, while rear shoulder room improves by 7.7 inches. The trunk gains about 20 litres.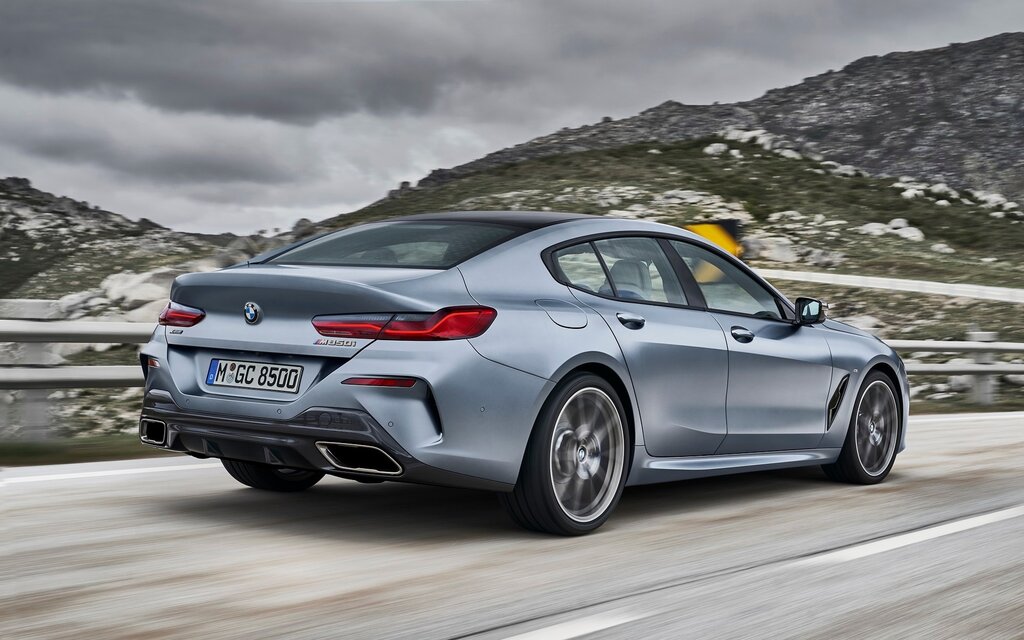 Up top is a standard panoramic sunroof that brings plenty of light inside. By the end of the year, the M850i xDrive Gran Coupe will offer an optional carbon fibre roof that lowers the weight and centre of gravity for improved handling.
Speaking of which, a mix of lightweight materials helps reduce weight in the BMW 8 Series Gran Coupe. Aluminum is used for the doors, hood, roof, front bulkhead, engine sub-frame and rear bumper support. The trunk lid is made from dent-resistant plastic while the cabin dashboard support is made from magnesium and parts of the centre driveline tunnel are made from carbon-fiber reinforced plastic.
Inside the Nappa leather-trimmed cabin, the extended centre console is unique to the 8 Series Gran Coupe and continues into the rear space, dividing the individual seats while still allowing for the rear centre seat space to be used when needed. The 40/20/40 split-folding configuration allows for any variation of passengers and cargo. What's more, the rear passengers each have separate climate controls, air vents, a storage tray and USB-C ports.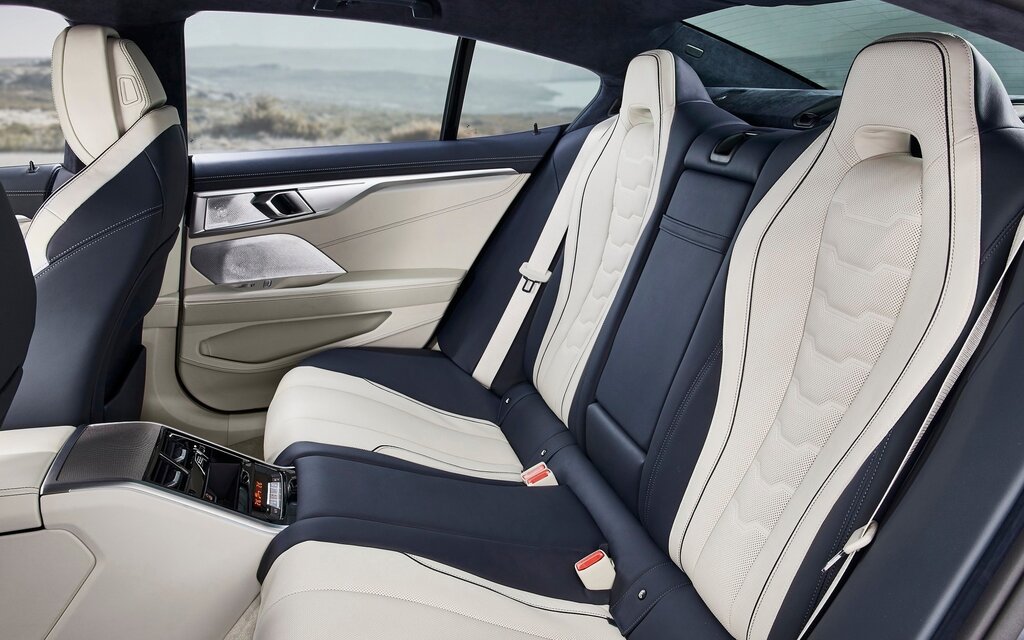 Six or Eight Cylinders
In other markets, the BMW 840i and 840i xDrive Gran Coupe models are powered by the latest iteration of BMW's TwinPower 3.0-litre inline six-cylinder engine, which produces 335 horsepower and 368 pound-feet of torque. They accelerate from 0-60 mph (96 km/h) in 4.9 and 4.6 seconds, respectively.
The BMW M850i xDrive Gran Coupe we will get uses a BMW TwinPower 4.4-litre eight-cylinder engine rated at 523 horsepower and 553 pound-feet of torque. It completes the standard sprint in 3.7 seconds while producing a more captivating sound in the process courtesy of the flap-controlled sports exhaust system.
A lighter, sharper and more efficient eight-speed Steptronic Sport transmission with paddle shifters rounds out the package.
It's also worth noting that the longer and wider platform of the 8 Series Gran Coupe offers great benefits in ride comfort and high-speed stability. The all-wheel drive system also works with Integral Active Steering as standard.
Production of the 2020 BMW 8 Series Gran Coupe is scheduled to begin next month. Canadian pricing will be announced later.