Good News and Bad News for Ram 1500 Customers
The 2020 model year is shaping up to be an exciting one for full-size pickup customers with a fondness for diesel engines.
After winning one of The Car Guide's Best Buy awards in 2019, the Ram 1500 returns for 2020 with the new and improved third generation of the turbocharged 3.0-litre EcoDiesel V6, which produces 260 horsepower and a segment-leading 480 pound-feet of torque at just 1,600 rpm. Towing capacity is consequently unsurpassed at 5,697 kilos (12,560 pounds).
It seems like it was just yesterday that General Motors announced class-leading torque with the 3.0-litre Duramax turbo-diesel engine in the 2020 Chevrolet Silverado 1500 and GMC Sierra 1500. That 277-horsepower mill is rated at 460 pound-feet. We don't know yet how much it can pull. Meanwhile, Ford's 3.0-litre Power Stroke, which is now available on more F-150 trim levels, generates 250 horsepower and 440 pound-feet of torque for a maximum towing capacity of 5,170 kilos (11,400 pounds).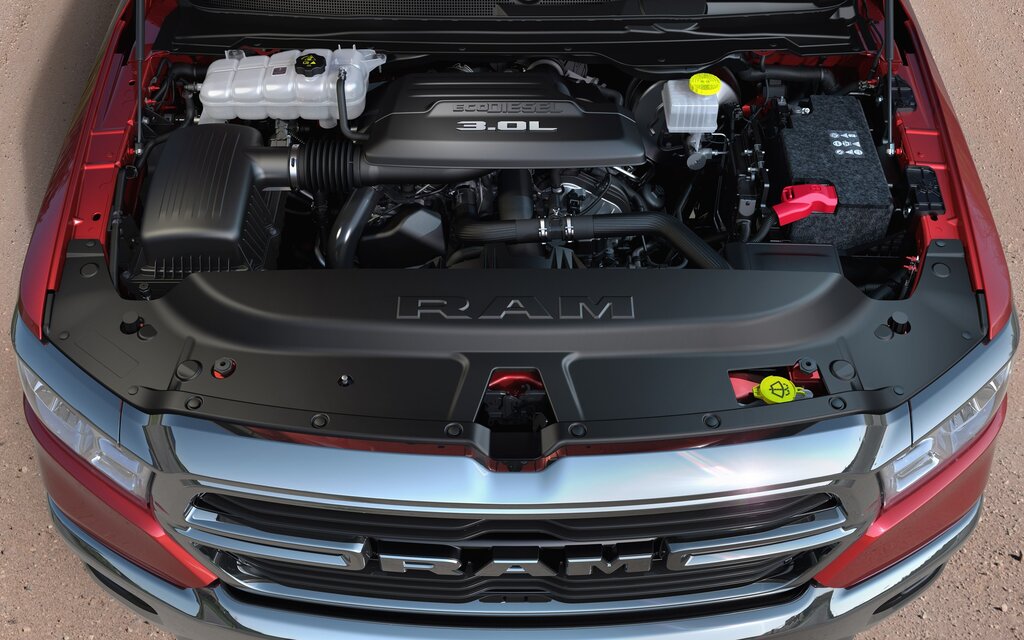 FCA also predicts best-in-class fuel economy when the official ratings are announced.
Among the key improvements that contribute to the new EcoDiesel's strong performance are a new-generation, water-cooled turbocharger with variable geometry turbine, redesigned pistons and cylinder head intake ports, an updated exhaust gas recirculation system, an optimized compression ratio and redesigned fuel injector nozzles.
When it goes on sale this fall, the 2020 Ram 1500 EcoDiesel will be available in all models and configurations including a first-time offering in the Ram Rebel. The automaker hasn't disclosed the base MSRP yet.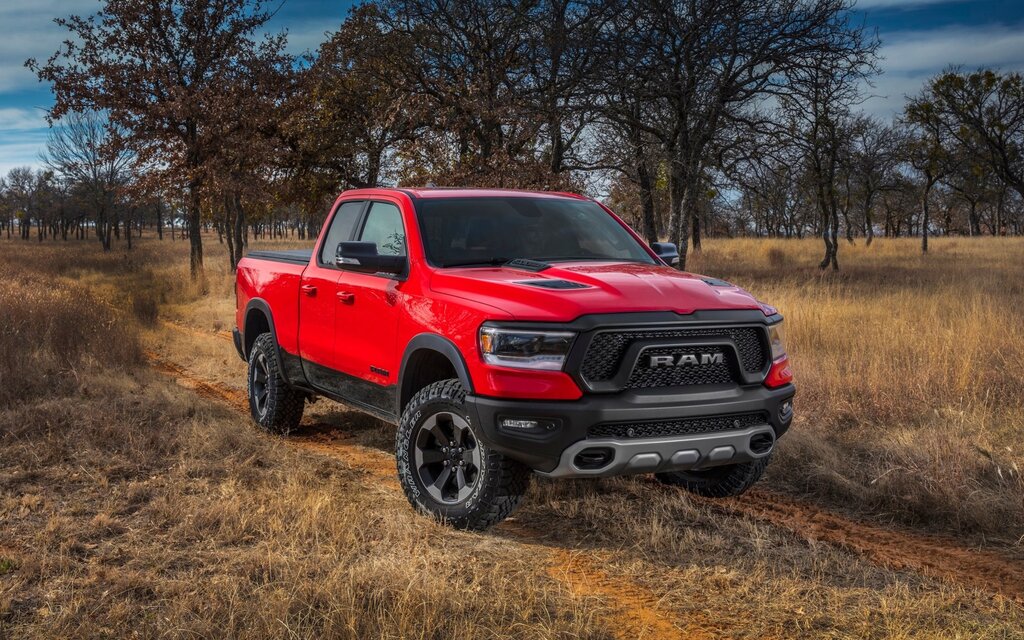 The Bad News…
All is not perfect, mind you. More than 300,000 Ram 1500 pickups of the 2019-2020 model years have been hit with a recall in North America, including 38,890 in Canada.
Apparently, an internal error in the Occupant Restraint Controller could prevent the airbags from deploying in a crash. This problem would also cause the airbag warning light to stay on in the instrument cluster.
FCA will notify owners by mail and instruct them to take their vehicles to a dealer to inspect the Occupant Restraint Controller. Should any fault codes be found, the ORC will be replaced. Otherwise, a software update will be enough.